Global leader in precision fastening and assembly solutions. STANLEY® Engineered Fastening empowers engineers who are changing the world.
Our Story
At STANLEY® Engineered Fastening, we are driven by a desire to elevate what our customers create. A division of Stanley Black & Decker — we are the global leader in precision fastening and assembly solutions.
Our industry-leading brands, Avdel®, Integra™, Nelson®, Optia®, POP®, STANLEY® Assembly Technologies, and Tucker®, represent the world's most diverse portfolio of fastening and assembly products and solutions.
Backed by a team of passionate and responsive problem-solvers, we empower engineers who are changing the world.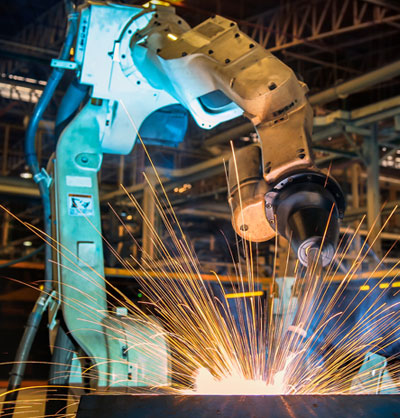 We are a company that has been revolutionizing fastening and assembly technologies for almost 100 years. We are proud of our rich history and use past successes to inspire future innovation. By remaining at the forefront of our industry from a technology standpoint, STANLEY® Engineered Fastening is able to ensure that our customers are truly benefiting from the world's most advanced fastening and assembly solutions.
Our role is not just to provide innovative products, but to enable quick access to the tools, information, and engineering expertise that our customers require to achieve success. Our products aren't the end product, they are part of something much bigger. We exist to elevate what our customers create and champion their impact on the world.
Thomas Ehrhardt
President, Global Automotive
"STANLEY Engineered Fastening is a unique and trusted design partner for the world's largest and most innovative automotive manufacturers and their partners. A complete understanding of the application environment combined with longstanding automotive fastening experience means we can add value in the very early stages of design to ensure that the best technologies and ideas make it through to production. Our passion and commitment to continuously improving on our own total system solutions – reducing weight, reducing complexity, and ultimately improving value for the customer - will ensure that we continue to earn this trust as we accelerate towards an electric and autonomous future."
Charles Stumb
President, Global Industrial
"The core objective for STANLEY Engineered Fastening is always customer productivity. Through technology innovation and a full system approach that includes the broadest range of fastening technologies on the market today - we help our customers achieve maximum production output and the lowest total cost of ownership.
As a truly global leader of highly engineered, application based solutions, we offer our customers a full-service offering spanning design, development and production – backed by application engineers with rich industry experience. Through deep domain knowledge and customer intimacy, we empower engineers to create the future